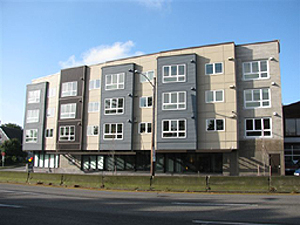 Description
Edit
An apartment complex situated snugly in the city's residential district, this place is perfect for the contemporary lifestyle.
The Four-Story Building is a place of residence in Portal City where several citizens have made their homes and businesses. There are four floors in total, and each floor has nine rooms. The most interesting feature about this apartment complex is that no two rooms are the same. Each room is formatted differently and has slightly different architecture,
The Interface Apartment Complex has seen many residents come and go over the years, but no matter what, it is always a cozy place for those who want their own space.